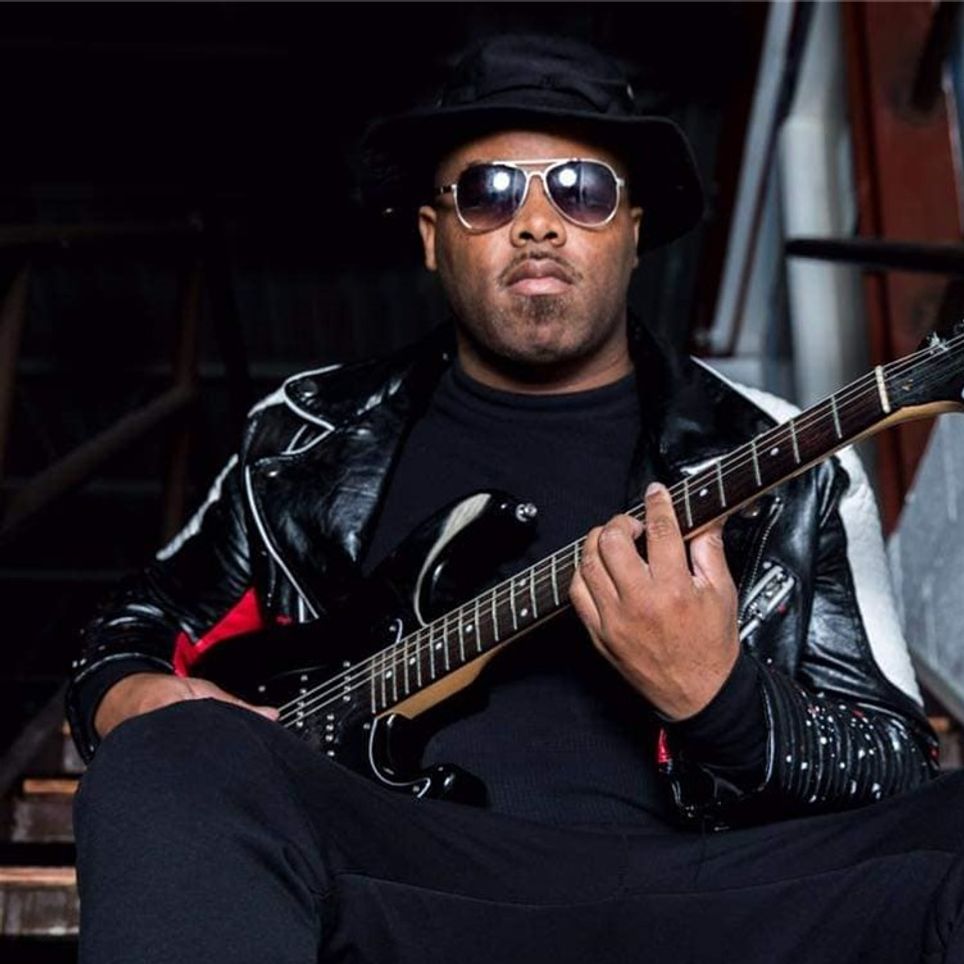 Darrien "Dwill" Williams
Guitar/Keys/Backing Vocals
DWill was born in Milwaukee, Wisconsin and grew up in a home where music was a staple. He learned the guitar at eleven years old. His father, a lead guitarist, bassist, and vocalist for over thirty years taught him the fundamentals of playing multiple musical instruments. His insatiable appetite for learning has inspired him to play the piano, organ, keyboards, bass guitar, drums and the trumpet.
He began playing publicly in 1996, when he joined his father's gospel quartets, Gospel Melodies and The Hughes Singers. Today, he has a masterful gospel sound that falls somewhere between Jazz and R&B. He has been the Minister of Music for many Milwaukee area churches, and now plays and teaches music at Restoration Church of Milwaukee. As an in demand versatile musician, DWill plays a plethora of genres, from gospel, jazz, hip hop,
rock, pop and country. He has played many venues locally and across the country. He has performed in stage plays and also played with national recording artist Wyclef Jean.
As well as being a truly unique guitarist, his amazing drive and creative vision will insure the development of new sounds and musical cultures. His passion for music and education will honor the memory of his father for decades to come.